I am DBS Registered, Dog First Aid Course Certified.
MALOOS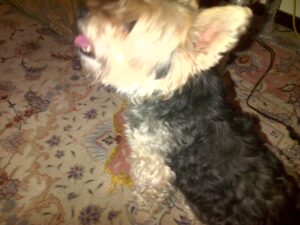 SHOJA
Its is my pleasure to provide a reference for Pam Dallas, (Pams Pampered Pets).
I hired Pam to look after Maloos who is a Morkie and Shoja who is a Pikanese because we needed to visit relatives overseas.  I was extremely worried about leaving them alone and I wanted to ensure that they had the best care possible while I was gone.
When I first met Pam, I liked her right away because she had a calm demeanor and she seemed very comfortable with dogs.  She also listened to my concerns and was willing to work with me on every short notice.
In the time that she has worked for us, which was a full month, I have found her to be extremely reliable and trustworthy.  She is also very accommodating with changes in schedule and always returned my phone calls promptly.
I feel she truly cares about animals and is genuinely concerned about their well-being.  We would highly recommend her as a pet carer.
Hassan and Amy
--------------------------------------------------oOo-------------------------------------------------
VALERIE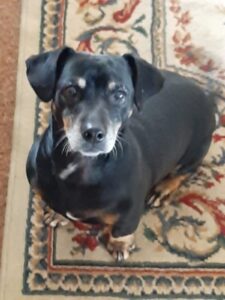 WINSTON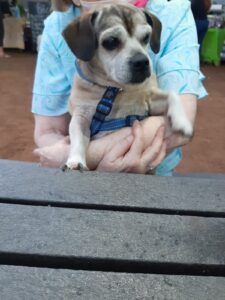 This letter serves to confirm that Pamela Dallas has taken care of our beloved pets, is a responsible person and I would not hesitate in recommending her to you.
Pamela last looked after my two dogs, Winston and Valerie, when we went away in October 2018 for a weekend.  Pamela stayed in our house and we happily handed over the keys, as we know that she loves her animals and would totally focus on their well-being.  Our pets are 'rescue dogs' and do require additional sensitivity to their needs as they can get anxious if they think they are going to be left behind.  Within a short period of time, Pamela had them relaxed and settled in with her.
Prior to the weekend, Pamela visited and made sure she had all the relevant information on their needs, such as their food, sleeping, walking, 'treaty' habits, vet contact No's etc.  Pamela was thorough and took down the details she required that we did not think about.
Pamela has a background of caring for dogs, she has attended dog training school and also offers grooming of pets.  She has a well rounded perspective of their needs.
Should you need any additional information, please do not hesitate to contact me.
Rita
--------------------------------------------------oOo-------------------------------------------------
PANDORA and NALA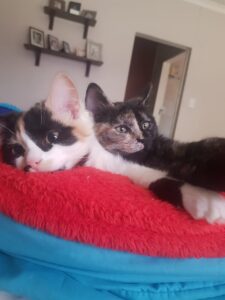 SARAH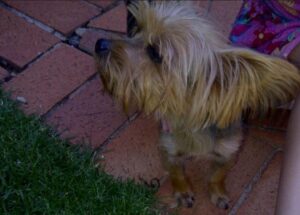 NOOGIE and PINKIE
SNUGGLES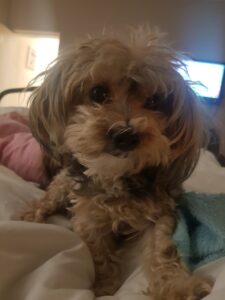 I would just like say a very big thank you for the outstanding service we received from you whilst we were away over the December / January.
Your reliability gave us absolutely piece of mind as we knew the house and animals are in good hands.
Everything was in perfect order on our return with 5 well looked after animals excited to see us.
Thank you for going the extra mile by sending the one Christmas gift to us via Postnet that was overlooked and left behind.
It's great to be able to have someone reliable around to assist us when need be.
We will definitely be making use of your services again when needed and will not hesitate to refer you to anyone needing your services.
Should anyone wish to contact me telephonically for a reference, please give them my number.
Theresa
--------------------------------------------------oOo-------------------------------------------------
PATCHES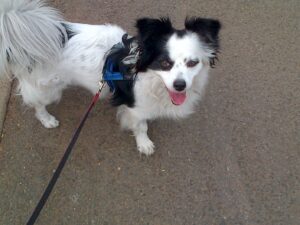 Pam Looked after our dog from September 2015 to February 2016 and I can truly say that she is amazing with dogs.
She took our dog Patches for regular walks and gave him all the love and attention he needed.
Patches was so excited to see Pam every day and he was quite a nervous dog but really improved a lot since Pam started spending time with him.
I would definitely recommend Pam to anyone with any pets as you can see the love she has for animals and the impact she has on their lives.
Kristie
--------------------------------------------------oOo-------------------------------------------------
MAX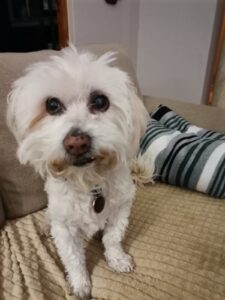 JESSE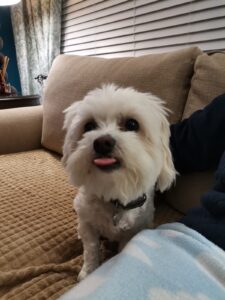 Pamela Ann Dallas looked after our two Maltese doggies while we were on holiday for a week.
She took great care of the dogs and showered them with love and attention.
The dogs were very comfortable to be around her, she visited them daily and would send us a message after the daily visit to advise us of their wellbeing.
Pamela is very trustworthy and I would recommend her services any day.
Rufus